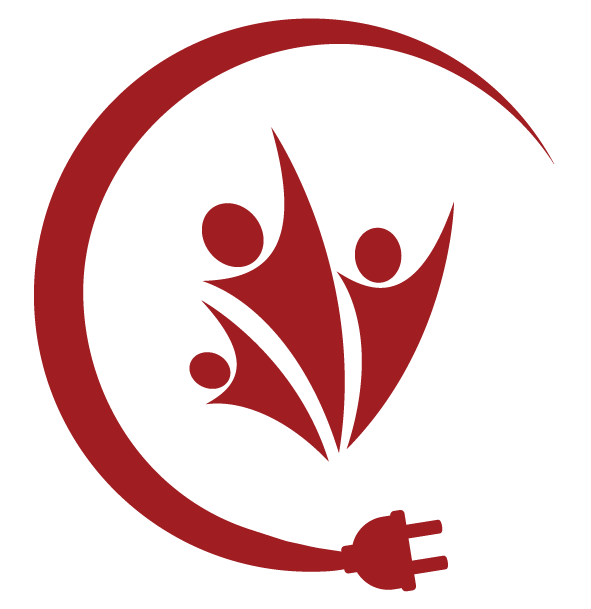 Courses for Stoa Academy 2021
Get reconnected and recharged!
There will be three types of courses offered:

Speech, Debate, and Clubs & Tournaments
---
Tentative Sessions
Each of these sessions is one hour - 50 minutes for the presentation, and 10 minutes for Q&A.


Speech
Using Speech Time Well - Club Basics presented by Tasha Aschmutat and Alicia Stunkel
Make your club time engaging and productive using our best ideas to combine speech types, games and teaching, novice and experienced students, and in-person and virtual class times all while keeping your students on track for tournament season.
The Heart of Apologetics 101 presented by Luis Garcia
Succeeding in apologetics comes down to how much you understand the primary goal of the category. In this lecture, we will focus on that question, "What is the fundamental goal?" From the answer, we will work through what best achieves that goal. This includes questions to ask in crafting cards and what to avoid. But the heart is not simply how to compete successfully but how apologetics equips your students for life after Stoa.
The Heart of Apologetics 201 presented by Luis Garcia
Applying all the principles we learned in 101, we will work through a few topics applying the exact criteria and rubric for class sessions. In these example work sessions, we will see how to group similar topics and send students home with enough material to finish cards from their own words and hearts.
Powerful Platforms presented by Tasha Aschmutat and Alicia Stunkel
Learn to help your students understand the key ingredients for creating truly meaningful and memorable speeches.
Exploring Expository Speaking presented by Anna Plummer
Dive into the world of Expository speeches! We'll discuss the why's, how-to's, and all the nitty-gritty details that make this hands-on event such a valuable skill to learn.
Coaching Extraordinary Extemp presented by Matthew Shipley
Unlock the secrets and strategies that you need to help your extempers excel.
Interps 101 presented by Sue Danielson and Anna Plummer
Craft a great Interp with your students by picking quality pieces and cutting them effectively.
Interps 201 presented by Sue Danielson and Anna Plummer
Learn how to bring that Interp to life with purposeful blocking and believable characterization.
Mars Hill: Bridging Truth & Culture, Part One presented by Sue Danielson and Alicia Stunkel
Learn how to use analysis to better understand the issues in today's culture that are raised in the Mars Hill topics.
Mars Hill: Bridging Truth & Culture, Part Two presented by Sue Danielson and Alicia Stunkel
Use the Mars Hill topics to practice the skills learned in Part One with the goal of helping students learn how to interact with the piece to make the bridge between biblical truth and today's culture.
Oratory Analysis - Digging Deeper presented by Matthew Shipley and Alicia Stunkel
Learn how to make Oratory Analysis even better with a more in-depth look at the rules, ballots, and script requirements.
Taking the Mystery out of Script Submission presented by Michele Hawkinson and Alicia Stunkel
Script Submission doesn't have to be intimidating. This class will cover the importance of script submission, tips and tricks to submitting a script, and steps to easily get started script submission at your tournament.
Debate
Debate 101/Debate Basics presented by Colleen Enos
This is a very general class that includes all three forms of debate, what the differences are, and what is involved in them.
Stock Issues (TP) presented by Steven Vaughan
Whether they are called Stock Issues or something else, they are foundational to Team Policy debate. Stock issues will be explained - what they are and what they mean for both the AFF and the NEG.
Values & Criterions (LD) presented by Branden Yeates
Learn how to effectively use Lincoln Douglas values and criteria.
TP Case Structure presented by Steven Vaughan and Mary Winther
The way a case is set up is almost as important as the case itself. Different ways to structure the AFF in Team Policy Debate will be explored.
LD Case Construction presented by Larry Sparks
Lincoln Douglas has many acceptable ways to organize a strong case, whether Affirmative or Negative. Larry will show you how to begin by knowing what one wants to prove and then forming the case in support of that premise.
Team Policy Resolution presented by Steven Vaughan and Mike Winther
We will discuss the Team Policy Resolution for the upcoming season, giving an overview of the status quo, and possibly some areas of debate.
Lincoln Douglas Resolution presented by Larry Sparks and Griffith Vertican
The LD resolution for the upcoming season will be discussed, giving an overview of the resolution and some areas to research and debate.
The Resolution's Always in the Room presented by Dorr Clark
In this talk we take five advanced debate theory ideas and make them simple and accessible, by using the resolution itself as a communication device. Presented with a mixture of humor and examples from actual debate rounds. Focused on Team Policy, but also applicable to Parli.
Parliamentary Debate presented by Colleen Enos and Branden Yeates
Are you wondering what is different about Parliamentary Debate compared to TP and LD? We will examine the uniqueness and benefits of Parli and how competitors should approach it.
Effective Cross-Ex presented by Branden Yeates
Cross examination is almost an art. Rounds can be won and lost in Cross-X. Learn to do this better in both TP and LD.
Effective Negative Strategies (TP & LD) presented by Mike Winther and Branden Yeates
Knowing how to run the negative effectively is key.
Debate Drills & Games presented by Griffith Vertican
Debate drills help improve skill, and are also quite fun. See what can be done to help all debaters improve.
Evidence Handling and Standards presented by Steven Vaughan and Mary Winther
Learn what serves as quality, ethical evidence handling.
Debate Adjudications at Local Tournaments presented by Steven Vaughan and Mary Winther
This session will give tournament leadership the tools and guidelines to know when a concern is "just a concern" and when it needs to be taken to the next level to involve tournament leadership. We will share with you what types of issues are likely to be brought to your attention and how to proceed through the steps, if an adjudication is warranted. Note: it is highly recommended that you attend the session on Evidence Handling and Standards before coming to this session.
The Heart and Soul of Debate: Have we lost our first love? presented by Mike Winther
Are we judging and teaching debate in a way that imparts the most benefit to the students? Has competitive debate changed so that the basic skillsets are no longer achieved? Has postmodernism gained a foothold in debate?
As parents, coaches, and judges, we have a lot of influence over the direction of the activity. Mike will provide his thoughts as to how we can coach and judge in such a way that helps to meet our goals.
---
Clubs & Tournaments
Unity is Not a Debate! presented by Matt & Michelle Argue
This class is designed to encourage and equip club parents, leaders and Tournament Directors to view conflict as an opportunity from God and not something to be feared. We will review conflict resolution tools from Peacemaker Ministries, provide sample biblical resolution agreements and discuss how to approach conflict from a biblical perspective. Stories and anecdotes from a professional lawyer and Christian mediator.
Club Structure & Community presented by Dorr Clark
What happens if God chooses to bless a small family debate club with a bunch of new families, how should a club handle growth? How should a small group of homeschool families organize a new club? There are a couple of common models for club organization, but one unique alternative was founded in 1997 and is still operating today. Founded on key principles of Christian homeschool education, a unique club model will be presented for your consideration.
eBallots for In-Person Tournaments presented by Mike Diaz, Tammy Flood, and Lynda Sloneker
Learn how to use StoaTraX online ballots at your local, in-person tournament. Topics will include the benefits of using online ballots, tech requirements, adapting tournament areas and staffing needs, supporting judges, and more.
Tips and Tricks to One-Day Tournaments presented by Beth Nieva and Tonya Scott
You'd like to run a tournament, but you can't find a facility that can accommodate you for more than one day. What now? You can still run a tournament! Come learn the ins and outs for a one-day tournament.
Leading a Junior Club and Tournament presented by Amy Klomparens and Beth Nieva
Learn how two club leaders built thriving clubs and tournaments for speakers younger than 12. Topics to be shared: Recruiting, promoting, goals, meeting format and activities for leading a junior club and a Junior Tournament.


---